Registered Voters as of Dec 20,2021
224,087
*Number updated monthly *
Count Results for 10/29/2021
The Senior Judge of Superior Court of Chatham County appoints the Board of Registrars from a list of ten names submitted by the Grand Jury. The term length is four years. The Board's duties are to register voters properly, update the county voter files daily, conduct absentee mail-out voting, absentee early voting, issue voter photo ID and operate satellite early voting sites.
The Board of Registrars holds its meetings once a month on the fourth Wednesday at 12:00 p.m.at the office of Voter Registration, 1117 Eisenhower Dr, Suite E, Savannah, GA 31406. [Map & Directions] All meetings are open to the public. The agenda for each upcoming meeting can be found here. Conference call login information for virtual meetings is located at the bottom of the agenda). Timely notice of changes to regularly scheduled Board of Registrars meetings will be posted at the Office of Voter Registration, on this website and within the Savannah Morning News, not less than twenty-four (24) hours ahead of time.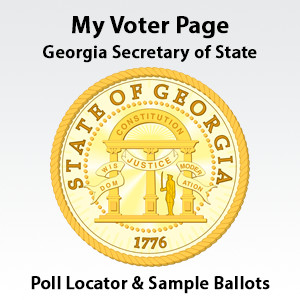 Board Members:
Colin McRae, Chairman
Wanda Andrews, Board Member
William L. Norse, Board Member
Katherine Durso, Board Member
Debra Geiger, Board Member
The Chatham County Voter Registration Objectives include:
Maintaining accurate master lists and preparing electors' lists before elections
Notifying electors of polling places when the county is reapportioned or a change is made in polling place
Performing purges (felons and deceased)
Voter identification
Mailing absentee ballots
Verifying petitions
Conducting high school and neighborhood registration
Top responsibilities:
Registration of voters
Maintaining the list of registered voters
Issuing absentee ballots
Disseminating information to public

---
Voter Education - Things to Know
Prior to Election Day — confirm your registration and poll location by calling Voter Registration at 912-790-1520 or use the website poll locator at https://www.mvp.sos.ga.gov/. Keep your residence and mailing address updated with the Voter Registration Office.
---
Absentee Voting by Mail
Request for mail out absentee ballots may be submitted as early as 78 days prior to the Election. Requests may be submitted either by mail (P.O. Box 13757, Savannah GA 31416), fax (912-790-1519), scanned attachment sent via e-mail to absenteeballots@chathamcounty.org or you may complete the application in person at our office. You must file a separate application for each election and run-off election for which you are requesting an absentee ballot; except if you are a voter who is over the age of 65 or disabled, a military service member, spouse of a military service member, or an oversees citizen (temporary or permanent). Please submit your application early. Call Chatham County Voter Registration at 912-790-1520 for further details.
Advanced Voting begins three weeks prior to General and Special Elections.
Early in-person voting is available 21 days prior to the General Primary / Special Election. Any eligible registered voter desiring to early vote in advance during this period may do so in-person.
No reason is required for absentee early voting.